Description
In this episode, we share a memorable encounter with Sangitaa Sehgal, may her memory be a blessing, who offers a retelling of part of the epic Hindu poem Mahabharata: the moment in the epic two days before the beginning of the battle of Kurukshetra. Her passing in early 2021 was felt by storytellers around the world; it is a privilege to be able to present her voice and spirit again! You can view the full YouTube episode here.
Storyteller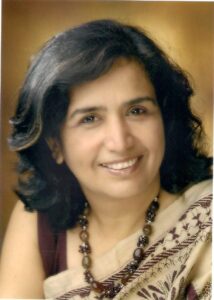 Sangitaa Sehgal was a prolific and much-loved storyteller from India who passed far too soon in early 2021. She was a Reiki master, the co-founder of the Indian Storytelling Healers Network, and the founder of LaunchPad India, a company serving Indian entrepreneurs as they enter the US market.
---
Transformational Storytelling is the home for short courses, onsite programs, and advanced training in transformational storytelling.