Description
This episode, our guest is Baya Salmon-Hawk, a storyteller, psychotherapist, and a specialist in the treatment of trauma who brings us her version of a traditional story which is sometimes called "The Silver Hands."
Storyteller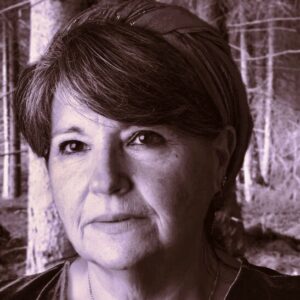 Baya Salmon-Hawk trained as a Psychotherapist at the Institute for Arts in London. She is a Specialist in EFT Tapping for the treatment of trauma and soul fragmentation.
After working for the British NHS in the field of Mental Health, she decided to dedicate her work to help her clients create shifts, sometimes massive shifts, in their life through unique one-to-one work, or through her signature program, Body Magic.
You can find more about her by visiting https://www.baya.ie/
---
Transformational Storytelling is the home for short courses, onsite programs, and advanced training in transformational storytelling.