Description
In this episode, Maja Bumberák weaves a traditional story with a very powerful encounter, and teaches us all about the power of story and healing. You can also view the original YouTube video here.
Storyteller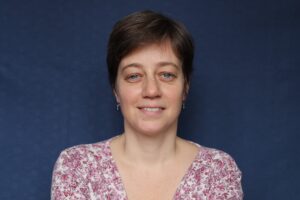 Maja Bumberák is a storyteller based in Budapest, Hungary, touring the world, sharing stories and songs from Hungarian folklore and other cultures, in Hungarian and English. She also applies/does storywork in various group processes, where self-awareness and the community- and bridge-building role of stories is emphasized. As a scholarship holder of the Hungarian Academy of Arts, she researches the oral tradition of Hungarian storytelling and conducts training in oral storytelling for teachers, student teachers, and other professionals. She believes stories can heal a community in a way nothing else can. https://majamesel.wordpress.com/blog/
---
Transformational Storytelling is the home for short courses, onsite programs, and advanced training in transformational storytelling.