Description
Our guest this week is Laura Packer, who shares two classic Arthurian tales that she has woven together into a single story – with deep meaning for her, and important insights into healing and the power of story.
Storyteller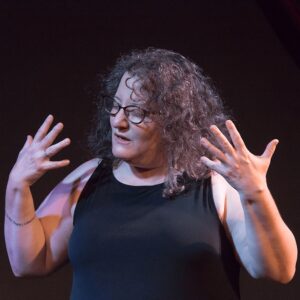 Laura Packer is a performing storyteller; she's been a performing artist for over 25 years and has told all over the world. Laura tells stories for older kids and adults, in venues ranging from the expected (like schools, libraries, theaters, and festivals) to the unexpected (like on the streets, in airplanes, for people imprisoned for life, and in front of Fortune 100 executives). You'll find Laura telling all kinds of stories, including traditional, fractured fairy tales, true personal, and original tales. She says, "I love crafting and telling stories that take listeners to new places and help them imagine a bigger world."
You can learn more at laurapacker.com or at her Patreon page.
You can view the original episode on YouTube here.
---
Transformational Storytelling is the home for short courses, onsite programs, and advanced training in transformational storytelling.