Welcome to the inaugural episode of "Storytelling Matters." In this episode, you'll hear a story from me, Maggid Jim Brulé, and two stories from Kohenet Rinah Rachel Galper. In these stories – and my interviews with Rinah Rachel – we'll explore what a transformational story is, as well as how who we are presents us with challenges and opportunities to craft and tell such stories.
You'll hear three different kinds of stories: a personal story, a folktale, and a crafted story that presents a different view of traditional events that will likely surprise you. You'll also hear Rinah Rachel discussing her journey into transformational storytelling, as well as benefit from some of the lessons she's learned over the years.
Tracking
Introduction, and a taste of what is in the episode.
Lapu Lapu, a personal story of worlds in collision, by Jim Brulé. How do we know who our heroes are? What happens when your view of the world is not just contradicted, but turned inside out?
The Hummingbird, told by Rinah Rachel Galper. A traditional story from the southern hemisphere that gives a fresh – and yet, oddly familiar – perspective on the value of persistence.
Reflections on becoming a storyteller, by Rinah Rachel. One storyteller's journey from simply appreciating stories, to being challenged by them, to finding a new path altogether.
Miriam Under the Mountain, told by Rinah Rachel. A story crafted by Rabbi Jill Hammer about what else was going on when Moses received the commandments on Sinai – and what the divine gift to women really is.
Pearls of Wisdom, our recurring segment of advice from this week's guest.
Upcoming next week: another taste of what is to come!
Contributors and Thanks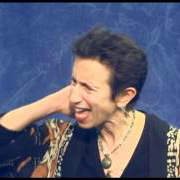 Kohenet Rinah Rachel Galper. Visit her site, Our Sacred Circles, to learn more about the many services, events, and support that she provides. Of particular interest is the Women's Wisdom Project, where she is collecting and sharing women's wisdom around surviving and thriving.
Thanks to musician, producer, and mensch Joe Eglash for composing, performing, and recording our theme music.
Transformational Storytelling, the home for short courses, onsite programs, and master training in transformational storytelling.